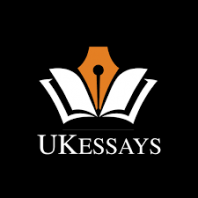 UKEssays Review — Essay Writing Service Review
There are few academic paper writing companies like UKessays.com. Located in Great Britain, it employs mostly British essay writers and provides various academic writing services to the student community worldwide.

UKessays traces its history back to 2003 when it was named Academic Answers and had little experience working with scientific papers. It was run by Barclay Littlewood — a qualified lawyer who did all the orders on his own. At the time of creation of this UKEssays review, it has been operating for 16 years.

Range of Services
UKessays offers essay writing, dissertation writing, report writing, and a great number of other services. In the Essays section, you are offered to make a selection between four types of papers – an assignment, coursework, plan, or reflection. Using a subject area filter, you can either select a topic or essay type and proceed with filling in other details.
The company divides dissertation writing services into 4 types: dissertation writing itself, proposal composition, title service, and literature review writing. UKessays.com provides excellent dissertation ideas and helps its customers come up with a title or literature analysis. This may be pretty useful if you only require to augment or make improvements to your paper. With UK essays, you can order just a part of your academic paper and save your money.
The service also offers report writing or reflective practice, so you can choose between the two to verify your paper. As for additional services, you can order exam revision, powerpoint presentation, and proofreading service. This is also a good example of customer care — UKessays tries to save customer's money and time by offering them the services they need.
Prices and Discounts
To test the quality of the company's services, we ordered a 10-page essay on a financial topic with a deadline of 10 days. UKessays charged us $633 ($63,3 per page), which is a bit higher than the average market price for the same work. However, UKessays provide high-quality papers that are worth each penny spent.
UKessays offers a lot of discounts to the customers it has worked with for a long time. As of the time of writing this UKEssays review, a customer of the company could have a 15% discount on their dissertation and research papers. Also, the fact that the company has a referral system means that you can get a 10% discount if your referee (be it a he or a she) places an order. Finally, you can get some tools, such as bibliography, reference structuring, and dissertation titles composition, absolutely for free. Basically, none of the assignments you're given at your college or university will be a problem for them and you will always end up with a premium-quality paper.

Support Quality
The support you have at UKessays.com is simply unmatched. Our UKEssays review has established that the company has an outstanding customer support team. And this means that a UK essays representative is always available by phone, e-mail, and online chat. They can help you figure out the specifics of ordering your paper, find a proper writer for your essay, or answer any questions related to your topic. There is nothing more to be said except that their customer support service works the way you'd expect it to.
Reliability
Based on the customers' UKEssays review testimonials, we may assure you that they are never late with their orders. It is also a known fact that they were not accused of plagiarism or any other shameful practices. As a student, you can choose a reliable writer who is keen on writing a paper on your topic and who is considered an expert in the field. This writer will make sure that your work is done to the highest standards and meets all your requirements. Trusted by thousands of clients worldwide, UKessays.com is able to make your student life a lot easier, so you can use this service without worrying about its reliability.
Security and Confidentiality
The company guarantees a 100% money-back guarantee in case your paper contains typos or does not correspond to the topic directly. Your personal data is protected and encrypted, so students should not worry about their names being disclosed to third parties. UKessays takes care of its customers' safety and aims to secure their privacy. Students ordering from this company should know that no information about their assignments will ever be made public. Their motto is, "The confidentiality of the customer is our top priority."
Ordering Aspects
The order placement process is standard — you just need to choose the type of your paper, pay for it, and select a writer. Sometimes, you will need to discuss the details with our representative on the phone. If you want to add some notes or bring them up with your writer, you can use a special form to do that. In case you face any technical issues, you can contact some of our support assistants.